Stock Up and Be Ready For Your Holiday Celebrations!
Whether you're stocking up to watch the big game, getting ready for your holiday party, or planning a special celebration or gathering with friends and family, Minotti's can help with all your beverage needs. We've got the area's best selection of beer, wine, liquor and everything that goes along like mixes, wash, ice and more. Stop by our stores in Rocky River, Fairview Park and Avon and we'll get you all setup! And if you're planning a big ol' party, be sure to ask us about delivery!
Best of the West

The Best of the West showcases the most outstanding businesses and people on the West Side as voted upon by the readers of Cleveland Magazine. Minotti's is proud to have been selected as the winner of the "Best Beer Selection" category in 2022!

We've Got All Your Favorites!

Stop by your favorite Minotti's location and check out our great selection of local and national favorites!

Silver Spoon Award 2009

Minotti's Wine and Spirits is the proud winner of "Best Wine Store" in the Cleveland Magazine 2009 Silver Spoon Awards! Stop by and visit one of our award winning stores in Rocky River, Fairview or Avon today! To view more details about the 2009 Silver Spoon Awards, click here.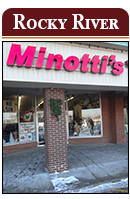 Minotti's Rocky River
19831 Detroit Rd
Click for Store Info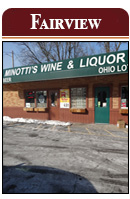 Minotti's Fairview
20550 Lorain Road
Click for Store Info

Minotti's Avon
35925 Detroit Road
Click for Store Info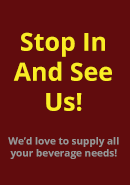 Voted Best Wine Store 2013 by